COMICS
One day, Polytope Press hopes to see the term comic replaced by naril, meaning narrative illustration. Fiction and art inspire separately, and inspire especially when combined. Below are a 4 issue miniseries and graphic novels planned for the future. Visit here for updates!
THE DARK GAUNTLET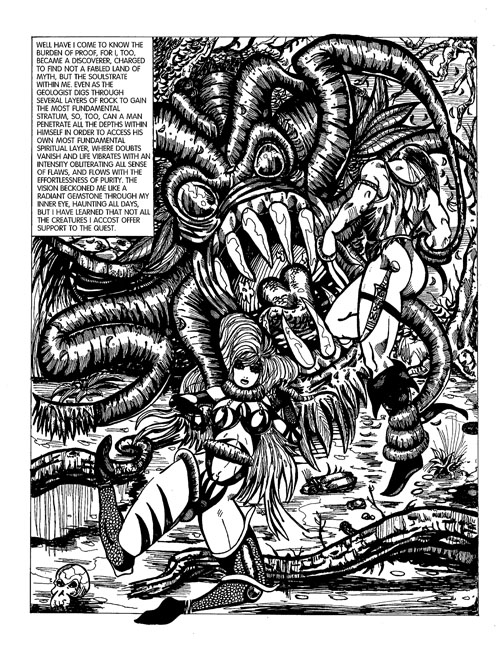 A man awakens after death to find himself reincarnated, not in heaven or hell, but in another lifetime of learning in a mysterious fantasy world, where he must literally battle his own inner demons, and fully purge himself of destructive inner beliefs to become his ideal self.
As Acheron weaves yet another adventure about a man striving to idealize himself, savor the artistic debut of penciller/inker Phlegethon in this dazzling four part miniseries!
Available as downloadable pdf(s). Small format comics can be great-but powerful artwork like this gains maximum impact only at original size. The electronic format allows new potency for the comic medium-get your pdfs, zoom the view to "fit width", and see for yourself! Order now!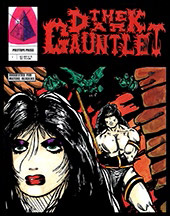 DARK GAUNTLET 1: TRIAL RUN
30 PGS.
Price $3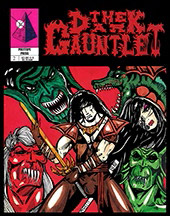 DARK GAUNTLET 2: THE TROUBLE WITH CONFLICT
30 PGS.
Price $3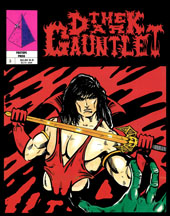 DARK GAUNTLET 3: SOULSTRATE
30 PGS.
Price $3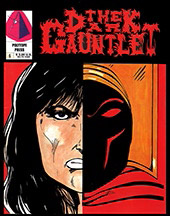 DARK GAUNTLET 4: TETRAHEDON
30 PGS.
Price $3
THE COMPLETE DARK GAUNTLET
120 PGS.
Price $12
HELLSTALKER: BLACK TIGER VS. BLOOD SNAKE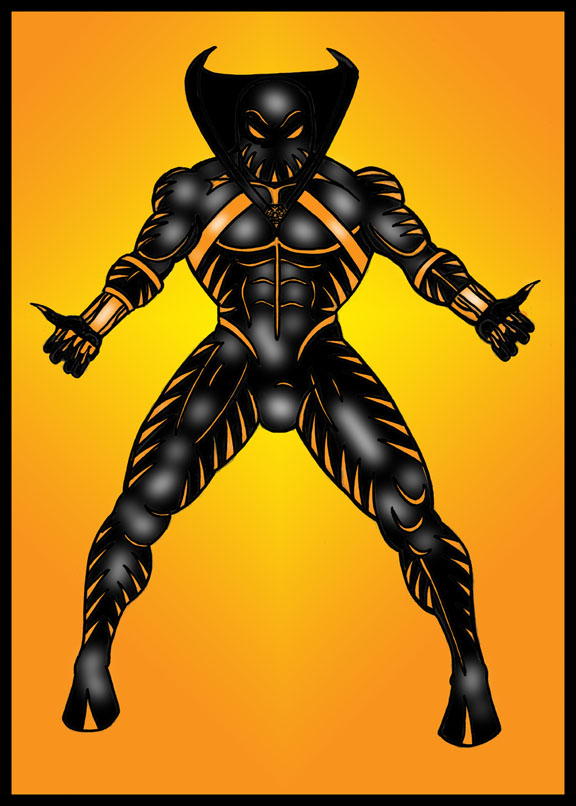 Main character of Black Tiger vs. Blood Snake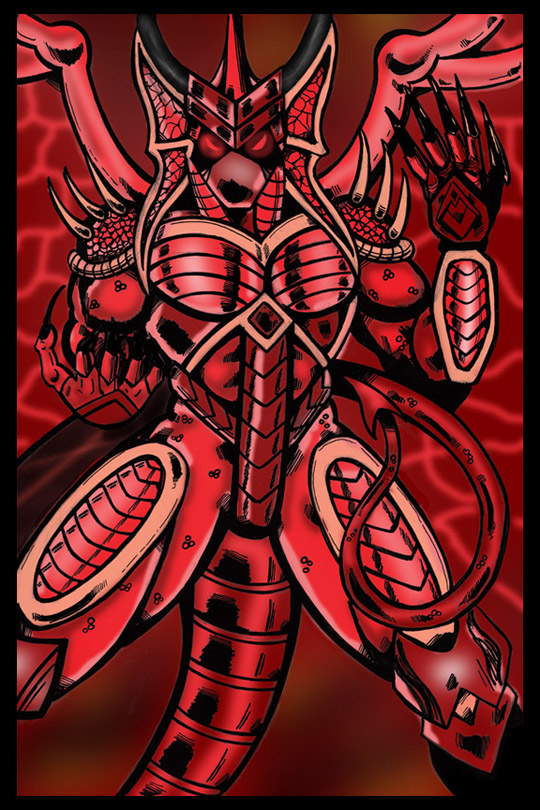 Main adversary of Black Tiger vs. Blood Snake
Keep watching this page for updates!
The Gallion Saga is a transcendent 20 novel series available now in the fiction section of this website. It concerns an interdisciplinary genius determined to build a paradise city on the fictional planet Arkon in the Andromeda galaxy. After the saga concludes, the legacy of Gallion is passed on through a powerful bloodline, and the next in that bloodline is Tarak, son of Gallion, known as the Hellstalker, who was kidnapped from his paradise city home, escapes, but cannot return as a hellish barrier now surrounds its perimeter. To shatter the barrier, he must grow physically, mentally and spiritually to an ideal state, and thus become the ultimate example of harmony within and without--a Black Tiger.
This twelve part story set, Hellstalker: Black Tiger vs. Blood Snake intended to be released ultimately as a graphic novel, is now completely written, but the artwork on this project has not begun. Watch this spot for updates!
WORLDRUINS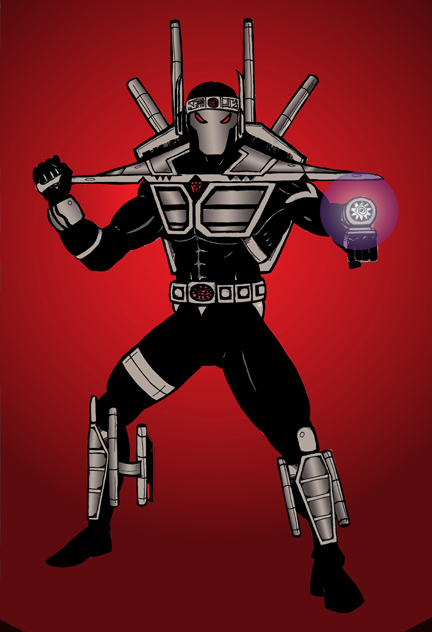 Cytak, Rebel Leader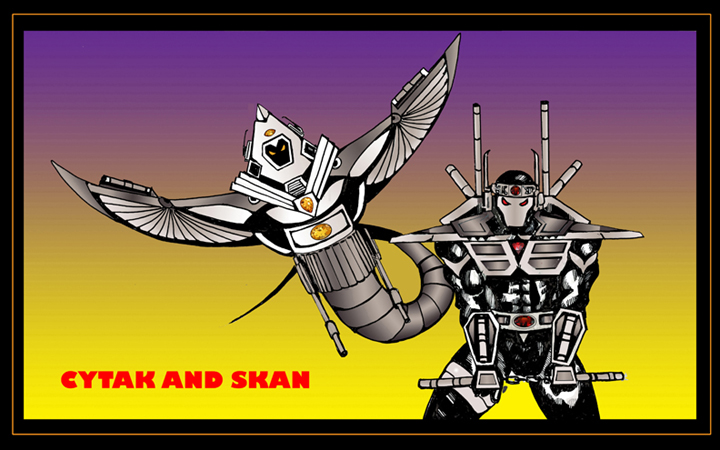 | | |
| --- | --- |
| | |
| Vorithilex the Nemesis | Styrak - Cosmic Scavenger |
| | |
| --- | --- |
| | |
| Chalk Creature | Chill Creature |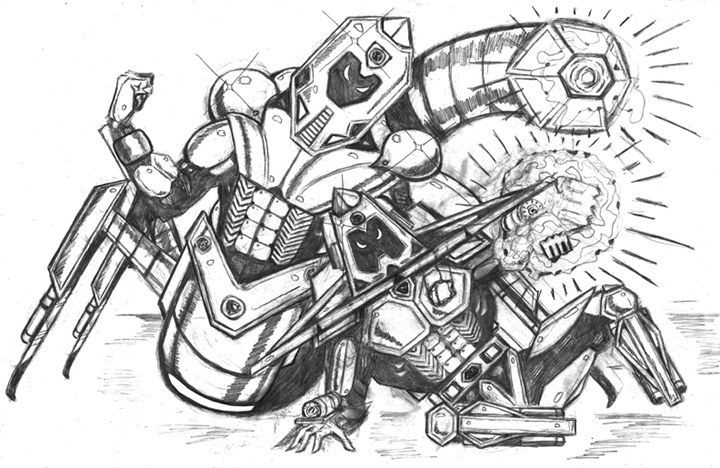 Vore and Trak
First design sketches for main characters of WorldRuins! Keep watching this page for updates!
The bloodline of Gallion marches on! Long after Tarak's final cosmic clash in the conclusion of Black Tiger vs. Blood Snake, his son Cytak, growing up in a world more like science fiction than the fantasy worlds of his ancestors, rebels from a cruel World Government to form his own utopian community in harmony with nature, only to face an even greater threat than the World Government--an incomprehensibly powerful alien reptile hovering in a spaceship beyond the planet, triggering the most comprehensive planetary onslaught any team could ever face. Can Cytak, his cybertrcally armored trio of alien friends, and the gorgeous, interdisciplinary women that make up the rest of his team defeat the ultimate predator by defending the planet using the boundless might of harmony with nature? This series is currently in development! Watch this spot for updates! Also check out even more Polytope Press artwork at http://dreamfires.deviantart.com
Define an ideal and make it real-today!
Main Page